LONDON WHOLESALE BAKERY
SOURDOUGH & ARTISAN BREAD
WOOD FIRED OVENS
At BreadBread Bakery our priority is to make healthy bread and ethical choices. We have sourced a variety of flours, free from additives and improvers. We obtain organic flour from English mills and use stone-ground flour in all our recipes. We also work with a variety of authentic Italian and Sicilian ingredients and baking methods. The outlook for both our soil quality and our own physical health has been deteriorating ever since intensive farming was developed to increase yield over quality. Water-milled, stone-ground, organic flour represents a recreation of the agricultural landscape. Farmers, millers, bakers and customers are becoming increasingly committed to better ingredients as well as the Real Bread Campaign.
BreadBread founder, Bridget Hugo, has been working with slow 24 hour fermentation since she first started making sourdough pizza at Franco Manca, a business she co-founded in Brixton Market in 2008. It is wellknown now that this approach to dough-making is the key to bread's improved digestibility and flavour. At BreadBread we use sustainable wood-burning ovens to make our signature hearth-baked loaves. Bakers are trained to use two large Panyol brick ovens, carefully fired then loaded and unloaded using long-armed beech peels. The oven temperature naturally falls during the bake which helps to lock in flavour and create our unmistakable caramelized crust. By reviving these age old techniques we ensure that you have the opportunity to taste the most authentic bread. This is BreadBread.
These wood oven baked breads are great for ripping, dipping, smearing and toasting. They're structured enough for chefs to use as a platform for their own signature dishes.
 
BRIDGET SAYS: A couple of chunks of lightly toasted sourdough, placed under a bird to roast, makes a delicious gamey sourdough crackling.
Speciality loaves, with their variety of added ingredients, can be used to complement your menus. They add a new dimension to your recipes and look great on display.
BRIDGET SAYS: Sourdough bread is a starting point for inspiration, an ingredient in its own right.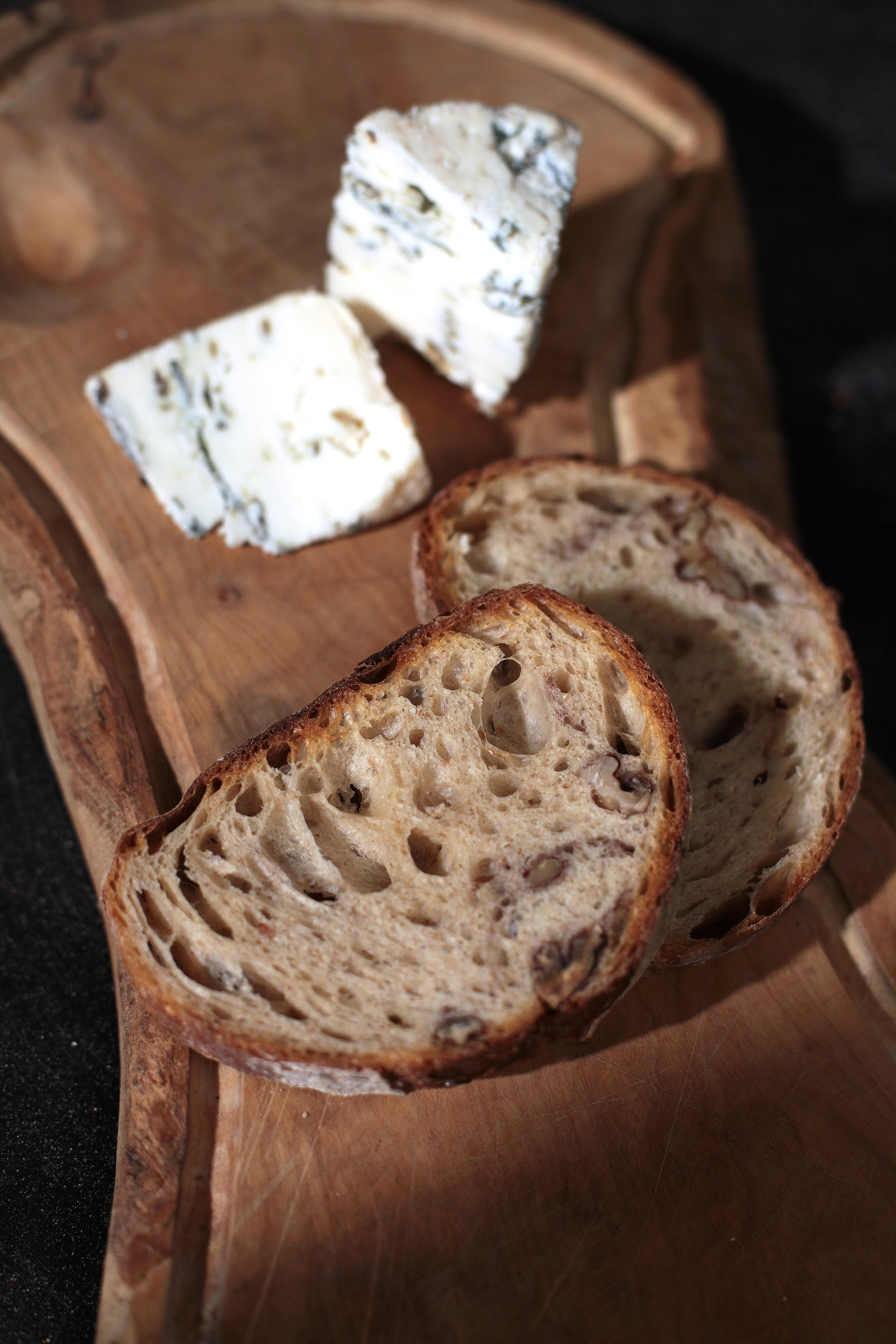 Open or closed, there are countless sandwich options for tin baked breads. The diverse range of doughs we use in our tins makes it possible for you to explore fillings and styles from around the world.
BRIDGET SAYS: The Rye Tin loaf, sliced lengthways, is great for Skandi style open sandwiches.
Get a good bread knife, and get seriously healthy! Our 100% rye products are wholesome and massively flavoursome. Complement the bread with either sweet or savoury flavours, and use as an ingredient for salads, stuffings and puddings.
BRIDGET SAYS: Our rye Vollkorn recipe is practically a meal in itself.
Slice and portion our sticks and serve open-faced with pate and terrine; or use toasted as soup croutons with cheese.
BRIDGET SAYS: Fat sticks are the chef's choice for starters,
bruschette and bites.
Our buns and panini breads are great for events and deli chefs. We have created a range of textures and subtle flavours to complement your special fillings.
BRIDGET SAYS: In a world where your concept can go stale before your bread does, our buns and rolls will give you the edge.
Using a traditional 16-hour Sicilian recipe we have ensured that our breads have the best crumb structure, flavour and shelf-life.
BRIDGET SAYS: Split these in half, dress them up and toast them off for creating hot tray-pizza slices.
Our traditional loaf cakes are simple and tasty - ideal for chefs who like re-imagining how to serve them up. Our pastries are made with a sweet sourdough starter and authentic pastry flour, then laminated with cultured butter.
BRIDGET SAYS: I like having a hunk of warmed banana loaf with cardamon ice cream. Carrot cake goes well with creamed ricotta and spiced pineapple. Pastries need nothing except a hungry mouth - though you might wish to re-bake the butter croissants, to serve warm.
Bread Bread delivered to your door in London
The ethical grocer delivering delicious food direct from small, local producers.
FARMDROP
Online deliveries in London – 0203 770 9300
BRICKWOOD COFFEE & BREAD BALHAM
11 Hildreth St, Balham,
London SW12 9RQ - 020 8772 6818
BRICKWOOD COFFEE & BREAD TOOTING
21-23 Tooting High St,
London, SW17 0SN. – 020 8672 2668
COBBS CORNER CAFE
260 Kirkdale, Sydenham,
London SE26 4RS – 020 8659 6016
F MONDAYS
112A Brixton Hill,
London SW2 1AH –
FRANKLINS FARM SHOP
155 Lordship Ln, East Dulwich,
London SE22 8HX – 020 8693 3992
GENERAL STORE
174 Bellenden Road SE15 4BW – 020 7642 2129
ITALO DELI
13 Bonnington Square, Vauxhall,
London, SW8 1TE – 020 7450 3773
LEILAS SHOP
15-17 Calvert Avenue E2 7JP – 020 7729 9879
LINA STORES
18 Brewer St, Soho,
London W1F 0SH – 020 7437 6482
MARI DELICATESSEN
1a Eyot Gardens, Hammersmith,
London W6 9TN – 020 7041 9251
M.MOENS & SONS
24 The Pavement Clapham Common
London SW4 0JA – 020 7622 1624
ST CLEMENTS
201 New King's Rd, Fulham,
London SW6 4SR – 020 7998 8919
BreadBread can be found at theSE markets
SATURDAY MARKETS
BALHAM Every Saturday 9am-1pm
Henry Cavendish Primary School,
Hydethorpe Road
Balham,
London, SW12 0JA
CLOCKTOWER MARKET
South Norwood 1st Saturday of the month 10am-4pm
20 Station Rd,
South Norwood
SE25 5AJ
CRYSTAL PALACE Every Saturday 10am-3pm
Crystal Palace Food Market,
Bottom of Haynes Lane/Top of Bedwardine Road,
Upper Norwood,
London SE19 3AP
STREATHAM 3rd Saturday of the month 9.30am-2.30pm
Rookery Farmers Market,
The Rookery
Ellison Road
SW16 3BX London,
WOOLWICH 2nd and last Saturday of the month 10am-3pm
Royal Arsenal Farmers Market
Artillery Square,
London, SE18 6ST
TWICKENHAM Every Saturday 9am-1pm
Holly Road Car Park,
Twickenham,
Middlesex, TW1 4HF
SUNDAY MARKETS
BLACKHEATH Every Sunday 10am-2pm
Blackheath Station car park,
Blackheath,
London, SE3 9LA
MARYLEBONE Every Sunday 10am-2pm
Moxon Street Carpark,
Moxon Street,
Marylebone
London, W1U 4EW
Contact Us
CALL US ON 02077337675
or leave your message below